Welcome to the Robotics Infrastructure Development Project at the Laboratory for Computational Sensing and Robotics (LCSR) at Johns Hopkins University. Our project team is developing infrastructure for integrated sensing, modeling, and manipulation with robotic and human-machine systems. We are creating a publicly available framework of software, mechatronics, and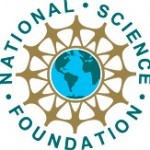 hardware. Two major research platforms will be created: an assistive robotics system with arms and hands, and a robot-assisted surgical system with integrated, enhanced visualization. Researchers at other institutions will be able to use our disseminated materials to design their own systems, as well as visit LCSR to access our experimental platforms. This infrastructure will enable new science by facilitating difficult systems level robotics research, broadening the accessibility to advanced robotic capabilities, and promoting the interchange of information in the field.
This Major Research Instrumentation project, called
MRI: Development of Infrastructure for Integrated Sensing, Modeling, and Manipulation with Robotic and Human-Machine Systems
, is sponsored by the National Science Foundation, grant no. CNS-0722943.