LCSR Seminar: Juan P. Wachs "Gore Robots: From Blood and Guts to Bits and Bytes"
When:
September 6, 2023 @ 12:00 pm – 1:00 pm
2023-09-06T12:00:00-04:00
2023-09-06T13:00:00-04:00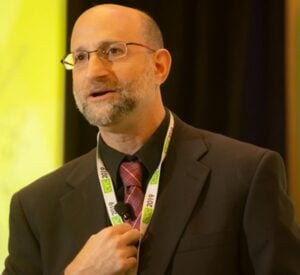 Dr. Juan Wachs is a Professor and Faculty Scholar in the Industrial Engineering School at Purdue University, Professor of Biomedical Engineering (by courtesy) and an Adjunct Associate Professor of Surgery at IU School of Medicine. He is currently serving at NSF as a Program Director for robotics and AI programs at CISE. He is also the director of the Intelligent Systems and Assistive Technologies (ISAT) Lab at Purdue, and he is affiliated with the Regenstrief Center for Healthcare Engineering. He completed postdoctoral training at the Naval Postgraduate School's MOVES Institute under a National Research Council Fellowship from the National Academies of Sciences. Dr. Wachs received his B.Ed.Tech in Electrical Education in ORT Academic College, at the Hebrew University of Jerusalem campus. His M.Sc and Ph.D in Industrial Engineering and Management from the Ben-Gurion University of the Negev, Israel. He is the recipient of the 2013 Air Force Young Investigator Award, and the 2015 Helmsley Senior Scientist Fellow, and 2016 Fulbright U.S. Scholar, the James A. and Sharon M. Tompkins Rising Star Associate Professor, 2017, and an ACM Distinguished Speaker 2018. He is also the Associate Editor of IEEE Transactions in Human-Machine Systems, Frontiers in Robotics and AI.