LCSR Seminar: Heather Culbertson "Using Data for Increased Realism with Haptic Modeling and Devices"
When:
September 20, 2023 @ 12:00 pm – 1:00 pm
2023-09-20T12:00:00-04:00
2023-09-20T13:00:00-04:00
Abstract: The haptic (touch) sensations felt when interacting with the physical world create a rich and varied impression of objects and their environment. Humans can discover a significant amount of information through touch with their environment, allowing them to assess object properties and qualities, dexterously handle objects, and communicate social cues and emotions. Humans are spending significantly more time in the digital world, however, and are increasingly interacting with people and objects through a digital medium. Unfortunately, digital interactions remain unsatisfying and limited, representing the human as having only two sensory inputs: visual and auditory.
This talk will focus on methods for building haptic and multimodal models that can be used to create realistic virtual interactions in mobile applications and in VR. I will discuss data-driven modeling methods that involve recording force, vibration, and sounds data from direct interactions with the physical objects. I will compare this to new methods using machine learning to generate and tune haptic models using human preferences.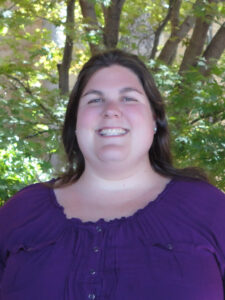 Bio: Heather Culbertson is a Gabilan Assistant Professor of Computer Science at the University of Southern California. Her research focuses on the design and control of haptic devices and rendering systems, human-robot interaction, and virtual reality. Particularly she is interested in creating haptic interactions that are natural and realistically mimic the touch sensations experienced during interactions with the physical world. Previously, she was a research scientist in the Department of Mechanical Engineering at Stanford University. She received her PhD in the Department of Mechanical Engineering and Applied Mechanics (MEAM) at the University of Pennsylvania. She is currently serving as Publications Chair for IEEE Haptics Symposium. Her awards include the NSF CAREER Award, IEEE Technical Committee on Haptics Early Career Award, and the Okawa Research Foundation Award.